Log in to create custom job alerts and manage them on this page.  Alerts can be configured based on keywords and job types that appear in our data feed.  On this page you will be able to add, preview, enable, disable, edit and delete email alerts.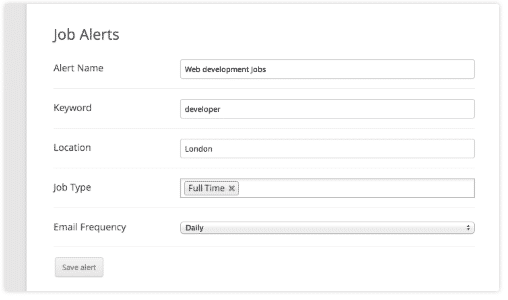 Create custom alerts based on your criteria.  You will be alerted by email when jobs matching your criteria appear in our data feed from the careers websites of UK direct employers.
Create email alerts based on searches
If you are on the job listings page and using the search filters, you can save your search as an alert using the 'add alert' link above the search results.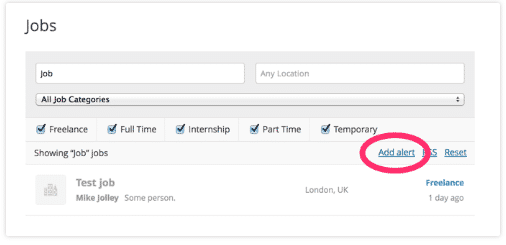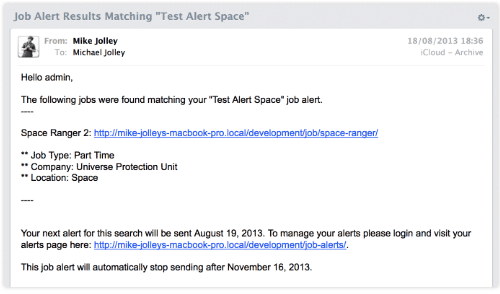 Daily, weekly and fortnightly email Alerts
Email alerts can be configured to be sent at different intervals.  Alerts are sent in plain text format and list all matching jobs that appeared on our data feed during the interval.
Share page: