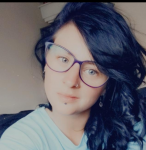 Manager/Instructor/Lecturer
As my career background is largely varied I feel I would be an asset to many different jobs, the skills I have from teaching and managing will show I am motivated. I know how to prioritise workloads and can work alone as well as part of a team.
As an ACF adult instructor in Annan I have worked with children from the age of 14 to 17 from all background and holding talks/events within my wildlife rehabilitator role to all ages from nursey, adult and prison I have met people from all walks of life.
Being a lecturer I have had to read reports on individuals and sometimes rethink my teaching methods to suit individual so they thrive, also the paper work involved with teaching will stand me in good stead for all reports required within this role.
In many of my roles liaising with other organisations was paramount to this is something I excel in and travelling is never an issue as this is something many of my roles have required in the past. I was in charge of engineers in Aberdeen whilst working in my last role so had monthly visits to them to keep regular contact so they did not feel forgotten about.
I am naturally enthusiastic but when required can be very serious, I am hardworking and looking to start a new career where I can make a difference.
Admin, Secretarial & PA, Charity & Voluntary, Education, Social Care
Updated 2 months ago